Money Boost participant in various affiliate programs, which means we may receive a commission for various links and advertisements shown in this post and across the Money Boost website
Who doesn't love a free gift card!
Fortunately, free Amazon gift cards are the easiest to earn or find online.
You can get a free Amazon gift card for completing surveys, as a reward for shopping online, taking quizzes, leaving reviews and lots more.
You may need to put in some time to collect them, but the spending of them can be very fun!
There are those who routinely collect many free Amazon gift cards throughout the year and use for Christmas gift shopping for family and friends.
It can be a great way to use some spare time in the evenings and save extra money for the expensive Christmas season.
In this guide we'll go through the top 20 proven ways to earn free Amazon gift cards, which methods bring the fastest rewards and also the biggest gift card voucher value!
Top Cashback
Type: Cashback
Top Cashback is a name familiar with most. They have millions of UK users and have appeared in a number of TV and online media ads.
They help you earn cashback for lots of everyday things you buy online.
For every purchase you make with a retailer through the Top Cashback site, they earn a commission from the retailer for referring you as a customer, and Top Cashback share this amount with you.
Once your reward comes through you can either take your cashback as cash paid into your bank account or PayPal account, or you can opt for a free Amazon Gift Card instead of the same amount, plus a 5% bonus, instead!
This is great as you get a nice free uplift to your free cashback if you take payment as an Amazon voucher.
Although of course you need to spend money it should be no more than you currently do on items you already buy, so really you are earning a free Amazon gift card!
Learn more about the Top Cashback Amazon Voucher Exchange here
Swagbucks
Type: Surveys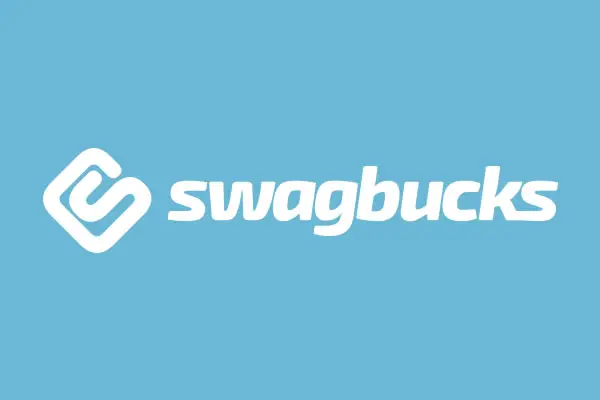 Swagbucks is a great place to earn money or Amazon gift cards for completing surveys, watching videos and more.
Each survey has an award value attached. Often the biggest surveys provide the biggest Swagbuck Points (SB Points).
Points can then be redeemed for cash, or a free Amazon gift card.
We have put together a comprehensive full Swagbucks review here to help people get the very most out of Swagbucks and how to avoid the traps that will cause you to use more time that you need. It's well worth checking out!
It can take some time to build up your Swagbucks Points, but people report earning up to £50 in free Amazon gift vouchers every single month.
Learn more about earning with Swagbucks here
You Spot Property
Type: Empty House Spotting!
If your new to You Spot Property, the idea may seem a little strange.
You earn rewards by submitting details of empty or derelict properties across the UK.
The company behind You Spot Property purchase, fix up and then resell old abandoned, empty and derelict properties and rather than them as a company search the entire UK looking for them, this service means the properties come to them!
If you do submit the details of a qualifying property to them, you'll earn a free £20 Amazon Gift Voucher.
That's not all, if You Spot Property go on to buy the property, they will give you 1% of the purchase price – and donate £500 to a local charity!
So, if they go on to buy the property you found and submitted the details to them for £320,000, they will pay you £3,200 – as well as the free £20 Amazon Gift Card.
Here's the link to the You Spot Property site for you to check out!
Voucher Codes Exclusive Offers
Type: Exclusive Offers
Voucher Codes is one of the biggest voucher code sites in the UK.
It's huge customer base allows it to negotiate exclusive deals, and share commissions earned through affiliate click throughs with its readers.
This means some of the voucher codes and offers can come with an exclusive deal to earn a free Amazon Gift card, usually with a minimum spend value.
Here is an example of a real exclusive offer:
A free Amazon Gift Card is on offer with three orders of over £10 at either Travelodge, TUI, First Choice or Boux Avenue.
If you were going to place these orders anyway, this is a free Amazon gift card on offer that you wouldn't be able to earn anywhere else – even if you order directly with these companies.
Find more exclusive Amazon vouchers at Voucher Codes here
Quidco
Type: Cashback
Not as widely known or widely recognised as Top Cashback, Quidco claims to have over 10million UK members all earning what it claims to have the 'highest cashback guaranteed'.
Average members claim £280 every year by earning cashback with a huge number of recognised retailers such as ebay, Groupon, Matalan, Amazon, Wilko and lots lots more.
If you are an average spending this means you could collect £280 of free Amazon Gift Cards every year, without taking into account any of the other free gift card earning methods in this list!
Get started with Quidco today for free here
Amazon's Offer Deals
Type: Subscription Benefit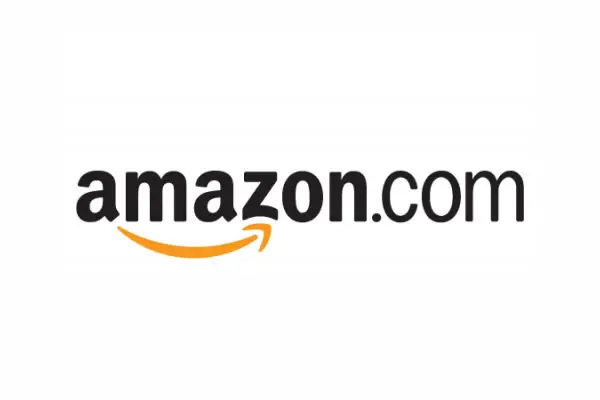 Every so often you may receive an email from Amazon, if you're currently a Prime member, with an offer meaning if you buy a gift card for say, £50, you'll get another £5 Amazon gift card for free!
If you spend regularly with Amazon anyway this is well worth doing.
The offer can also extend to the £100 gift card where a £10 Amazon gift card is given for free.
Keep an eye on your inbox as these offers can happen and appear at any time!
Valued Opinions
Type: Surveys
Valued Opinions is another survey type based site that rewards you for your input.
Companies use a service from Value Opinions which in turn has a waiting audience ready to share their insights, provide useful data or even give reviews on adverts, videos, promotions etc…
This helps lots of companies fine tune their offerings and they pay Value Opinions, who in turn pass some of this on to the participating users of the service by way of cash, or a gift card – such as an Amazon gift card, among others.
It is possible to earn up to £5 per survey, but these are the very rare type. It is though possible to earn between £20-£50 per month in Amazon vouchers just for your time and your input.
Learn more about the Valued Opinions rewards here
Amazon Trade-In
Type: Trade-In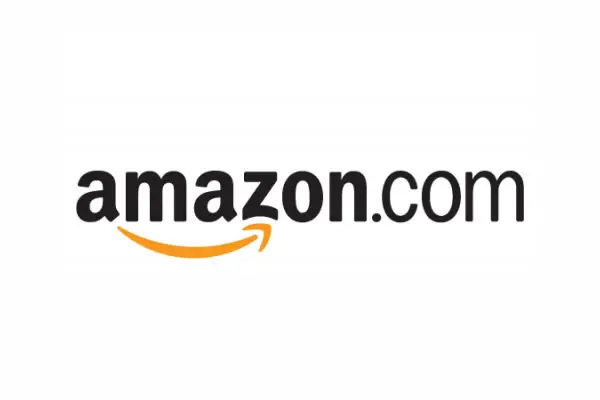 If, like many of us, you have an outdated technology item laying around, you could trade this in to Amazon.
Amazon will take your item, and reward you with not only an Amazon Gift card for the value of your product, plus give you a discount for the latest version.
As an example, let's say you have a 2nd Generation Echo Dot, but have your eye on a 3rd Generation, then you can send in your 2nd Generation Echo Dot for free and be rewarded with a £5 Amazon Voucher.
This can be done on consoles, tablets, smart phones, kindles and more.
Get a quote for your item here
Qmee
Type: Surveys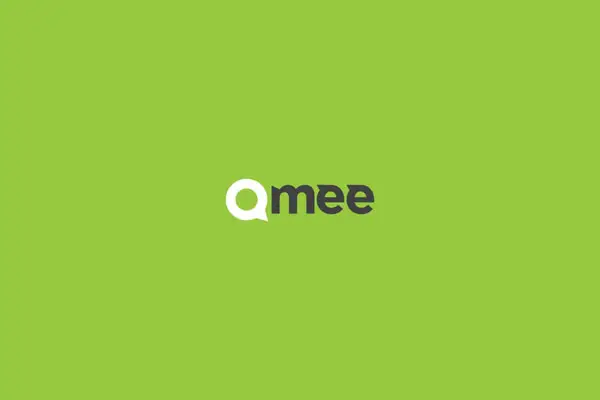 Qmee originated in the U.S. but has since expanded its network into the UK and Australia.
It may not have the most exciting or enticing welcome page, but registration is free. Simply download the app and take all the surveys, and opinion sharing requests with you to complete on the go.
Qmee also offers rewards for shopping online, but these are not always as lucrative for cash and Amazon Gift Card rewards as cashback sites such as Top Cashback and Quidco.
Different survey sites work better and are better suited to some more than others. As it's free to get started and try out, it is certainly worth an evening of your time.
Get started with a Qmee account today for free here
Mobile Xpression
Type: Tracking Rewards
This isn't a service we have tried. This we want to be clear about before including in this list.
Mobile Xpression is a service that asks you to load tracking software on to your mobile device or laptop. You earn rewards for the information you share.
Mobile Xpression will track your internet usage, which sites you visit, how long for etc… unlike survey and reward sites, you do not need to do anything more than you do now.
This is not a service for everyone and if this does appeal and you like the idea of earning rewards, such as free Amazon Gift Cards for allowing a company to track your usage, this could work well for you.
We would recommend you read all the terms and conditions, as well as all the FAQs to make sure you are comfortable before signing up and downloading the software.
You will need to be over 18, have a compatible device, have access to the internet and be accepted into the program.
Find out more about Mobile Xpression here
i-Say
Type: Surveys and Opinions
i-Say has positioned itself in the market as a service that encourages people to have their say, have a voice and take part in option polls.
Each i-Say account is linked to a Rewards Account. You can earn points by completing surveys and entering competitions.
The good news is that your points never expire, so if you do go away for a while and come back, your points will be there, ready to be picked up again and earn towards higher rewards.
Once you have collected enough points you can redeem against a range of rewards, including a free Amazon Gift Card.
Take a look in to the i-Say programme here
Crowdology
Type: Surveys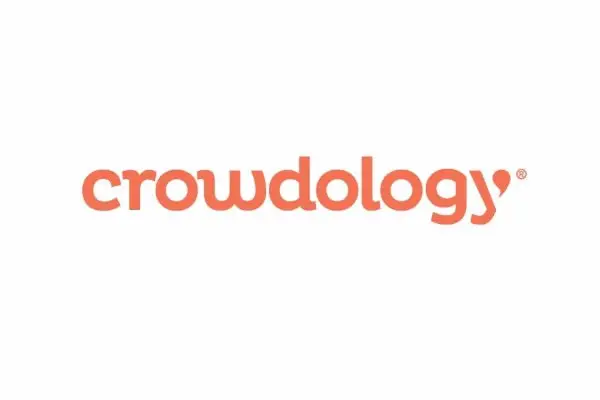 Crowdology promise up to a £10 reward for each survey completed!
Of course, not every survey will be worth £10, and I'm sure these are rare gold nuggets, as the Crowdology website states that surveys start from 2mins in length and from 40p each – up to 15mins in length and up to £10 per survey.
You can redeem your rewards in cash as soon as your balance reaches £4 – or wait a little longer, and once you your reward balance reaches £10 you can redeem for a free Amazon Gift Card.
One good benefit of Crowdology is the ability to win prizes and rewards through competitions. It could be an added way to really boost those rewards!
Newvistalive
Type: Opinions
Newvista is all about finding great panellists to help provide the companies they work for honest feedback and opinions on their products, services, and promotions.
This can be way of a survey or opinion form.
>> Sign up today and you can get £5 absolutely free just for joining – Newvistalive Free £5 link
You'll earn points on your accepted survey and opinions at a general rate of 1 point equals to 1p. Once your balance has reached the payout threshold you can collect your reward with a free Amazon Gift Card.
Competitions are run regularly on the site and £500 of prizes are up for grabs every month.
Check out Newvistalive here to see what rewards you can claim
Opinium
Type: Surveys
Opinium are a transparent marketing company working with top brands looking for honest and regular feedback.
This could be where you come in!
You can register through the Opinium Panelist Portal
The Opinium website is an interesting read. Very personable, likeable and helps give you an understanding of the team behind Opinium and their goals and mission statement.
You'll of course be rewarded for your opinions and surveys, and these can be redeemed for cash, and gift vouchers, like Amazon.
Here's the link straight to the Panelist Portal of the Opinium website to help you get started
Survey Friends
Type: Survey
Some surveys on other survey websites can take up to 30 minutes to complete (we know because we've tried them!) but Survey Friends specialises on short surveys, typically under 5 minutes in length.
This is great as survey fatigue can set in early, but small 5 minute increments can help you stay motivated for longer.
Once your reward balance reaches a minimum of £10 – which is fairly typical across many survey sites and apps – you can claim your free Amazon gift card!
Registration is free and you can get started today.
Find out more about Survey Friends here
Opinion Outpost
Type: Surveys
We love how slick and user friendly the Opinion Outpost website is.
With over 2million global users of the Opinion Outpost service, they may not be as big as some of the survey sites in this list, but you'll be in good hands.
Their website shows they pay out on average £350,000 per month, and its users complete around 3 million surveys. Based on these numbers, survey pay-outs may not be as much (at about 10p per survey) as the other survey sites on this list.
It's not just surveys you can earn rewards from though, you can also earn through product tests, advert reviews, focus groups and more.
This may be a little more exciting than just completing surveys!
Rewards are paid out as either free Amazon gift cards, or other vouchers.
Check out the 'How it Works' section of the Opinion Outpost website to find out more
Answer Points
Type: Surveys
Another survey website, this time from Answer Points.
Answer Points is 100% survey based, and your answers and opinions can help shape leading brand products and services in the future.
The one main benefit of Answer Points is you can cash out at 500 points, which will give you a free £5 Amazon Voucher – many other survey type websites ask you reach a £10 threshold before you can redeem your rewards.
Visit the Answer Points website to find out more and get started for free
Mindmover
Type: Surveys
Mindmover may be one of the smaller survey sites on our list, but they are a UK company and focus on a UK audience.
This helps ensure surveys are more relevant than those sent to an international audience.
They paid out £8,460 to members in the past month by way of cash and free Amazon gift cards.<
Find out more about Mindmover here
Free Amazon Gift Cards – In Conclusion
There is an abundance of ways to earn free Amazon Gift Cards in the UK this year!
Many will require your time, through surveys, or through purchases like cash back schemes, but all payout to their members regularly.
It's easy to see how this list could help you get your hands on £337 worth of free Amazon Gift Cards, or more, each year!